Thank you to our partners who make our mission possible!
Grants/Foundation Partners
Our grant & foundation funding makes up the majority of revenue.  Their support is critical to our success.
Amazon Smile
Coca Cola Foundation
Missouri Department of Elementary & Secondary Education 21st Century Community Learning
Missouri Department of Economic Development Youth Opportunity & Neighborhood Assistance Programs
Missouri Department of Mental Health
Missouri Department of Health Child & Adult Food Service Program and Summer Food Service Program
Missouri Department of Health Section for Child Care Regulations
Missouri Department of Public Safety
Major League Baseball Association
Missouri Department of Social Services
Taco Bell Foundation
US Cellular Foundation
United Way of Central Missouri
Our Community Partners include public agencies, nonprofit organization and companies that provide additional programs/services to our kids.
Alpha Kappa Alpha Sorority
Capital City Arts
Central Missouri Food Bank
Compass Health
CRMC Healthy Community
Jefferson City Housing Authority
Jefferson City Parks Department
Jefferson City Police Department
Jefferson City School District
Jefferson City YMCA
Kappa Alpha Psi
Lincoln University
Lincoln University Police Department
Missouri State Technical College
SSM Health
The Links, Inc.
United Way of Central Missouri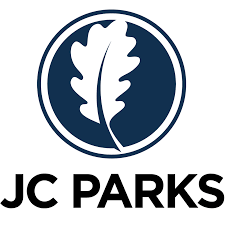 These businesses invest in scholarships for our children. They ensure money isn't an obstacle for kids who need us most. 
Aire Serv of Central Missouri
Ameren Missouri
Capital Region Medical Center
Capitol Plaza Hotel
Central Bank
Dulle Trimble Funeral Home
Genesis
Gibbs Pool and Turner
Hawthorn Bank
Home State Health
Huber & Associates
Hy-Vee
IWDG
KRCG
Modern Litho/Brown Printing
Morris Packaging
Moser's Foods
Naught Naught Insurance
Riley Chevrolet & Toyota
Scholastic
Sigmund Browning
SSM Health
Wallstreet Insurance Group
Williams Keepers
Zimmer Radio Group
Friends of the Club who enhance our mission with their support.
Breakfast Rotary
Central United Church of Christ
Delta Sigma Theta Sorority
Diana's Club
Kiwanis
Lady Jays Soccer Booster Club
Lions Club
Optimist Club
Rotary West
Travis Duncan Photography
Unilever
Wetsu Creative